ARF conceives as mechanism to mobilize human and financial resources to respond to the emergency needs of the people affected by natural disaster and conflict which include emergency relief and reconstruction programs. Through its partners, country offices and alumni network, ARF delivers life-saving aid to the most vulnerable and hardest-to-reach people impacted by humanitarian crises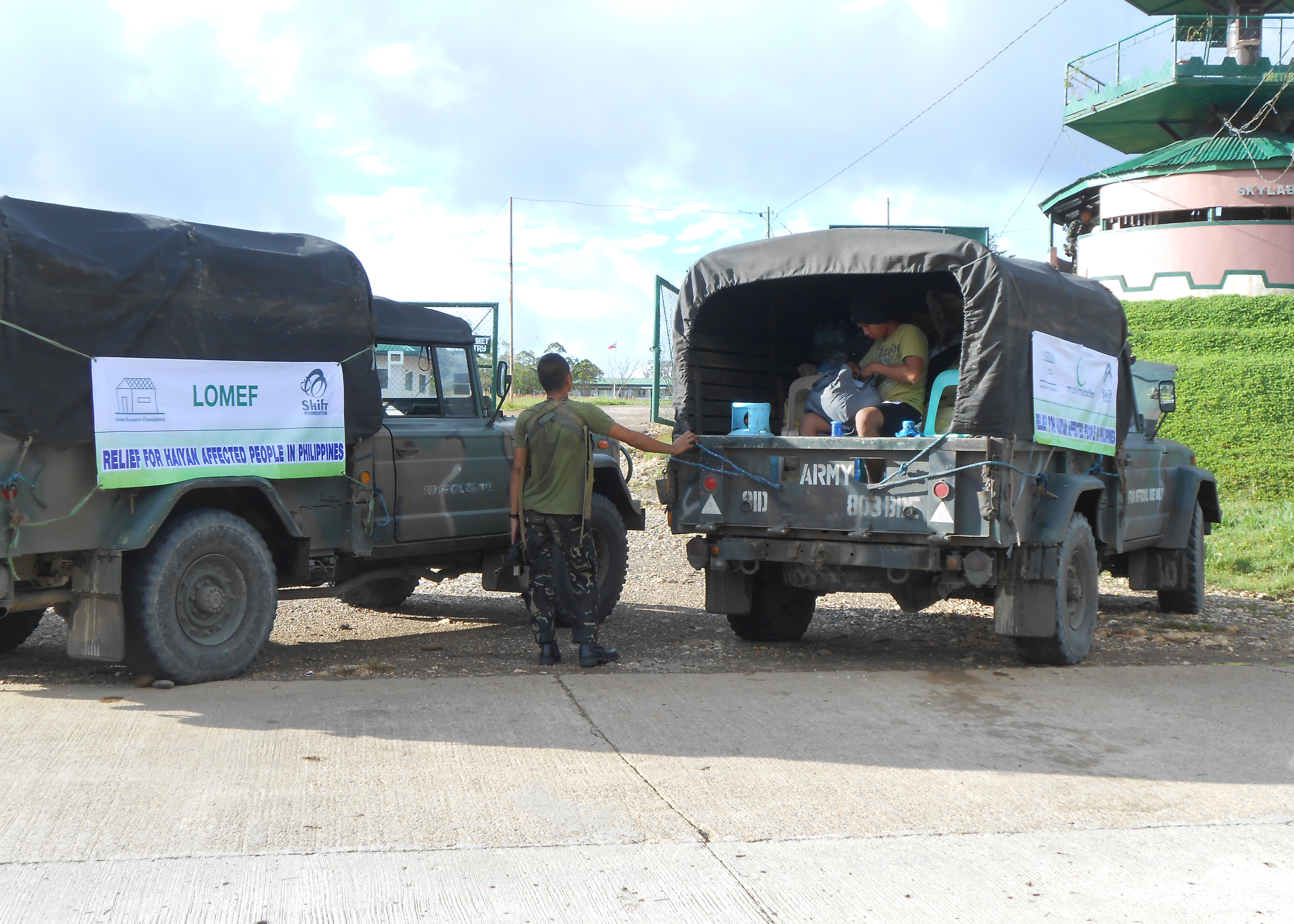 Humanitarian logistics during the typhoon Haiyan emergency response, Philippines 2013
Flood after river overs flow, Bangladesh 2014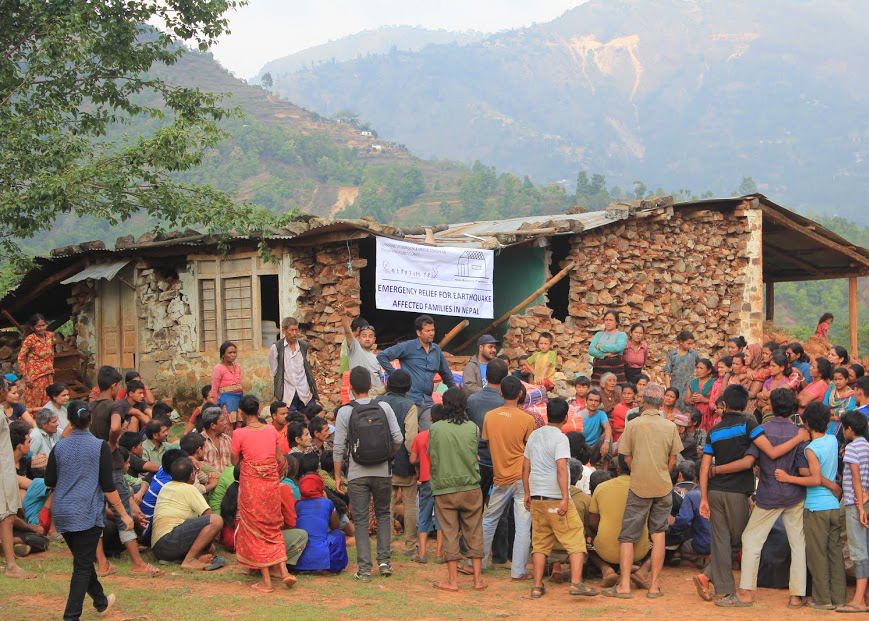 Food distributions directly to household in Nepal Earthquake, Nepal 2014
ARF Humanitarian Response to Rohingya Refugee Crisis in Bangladesh
In response to the current massive humanitarian crisis, ARF, funded and partnered by Muslimehefen Germany, Lorraine Robinson & Maeve Coughlan Education Trust (LOMEF), Citizen Committee in Japan for Overseas Support (Shapla Neer) & United Church of Canada (UCC), Social Trust Found (STF) UIN Jakarta, Excel Pipes Sdn. Bhd and FAWCO Foundation has been providing food, clothes and shelter assistance along with clean water, household goods and basic baby kits safe stoves and firewood for cooking to nearly 150,000 refugees through its local partner organizations, namely Nomijan-Aftabi Foundation (NAF) and Social Aid Cox's Bar.
ARF is one of the few international organizations that immediately responded with relief materials at the start of the latest influx. More than 20,000 newly arrived refugees received dry food packs and new clothes within the first four weeks of the crisis. We also managed to distribute dry food among 2,400 stranded refugees at the no man's land between Bangladesh and Myanmar. Besides, ARF delivered dry food packs to 560 Hindu refugees who also fled violence in Myanmar and took refuge in a Hindu temple near Kutupalang settlement of Cox's Bazar.
Updates from the field
Since the start of the Rohingya influx in late August of 2017, ARF has so far:
Delivered food packages to over 60,000 refugees in Kutupalang, Balukhali and Ghumdhum refugee camps.
Provided meat packs among 5,400 families in Kutupalang, Balukhali and Ghumdhum refugee camps, which covered about 27,000 refugees.
Helped 15,000 refugees to build their shelters with tarpaulins/ plastic sheets in Balukhali and Ghumdhum settlements.
Installed 08 deep tube-wells (700 feet) in Ghumdhum refugee camp and 02 tube-wells in the host community. Each tube well provides daily access to clean and safe water for 40 refugee families.
Distributed new clothes to 15,900 refugees in Kutupalang, Balukhali and Moynarguna refugee camps on the occasion of Eid.
Supplied essential non-food item kits such as mosquito nets, sandals, coconut oil, body soaps and shampoo packs to more than 15,000 refugees in Balukhali and Ghumdhum refugee camps.
In addition, fuel-efficient stoves and cooking fuel in the form of compressed rice husks were supplied to 1,925 families in Ghumdhum refugee camp.
Provided 8,000 refugees with warm clothes during the winter months in Balukhali and Ghumdhum refugee camps
Distributed 25,500 starter kits to 1,700 newborn babies and new mothers in Balukhali and Jamtoli refugee camps.
Cloth distributions in the Rohingya refugee camps, Bangladesh 2018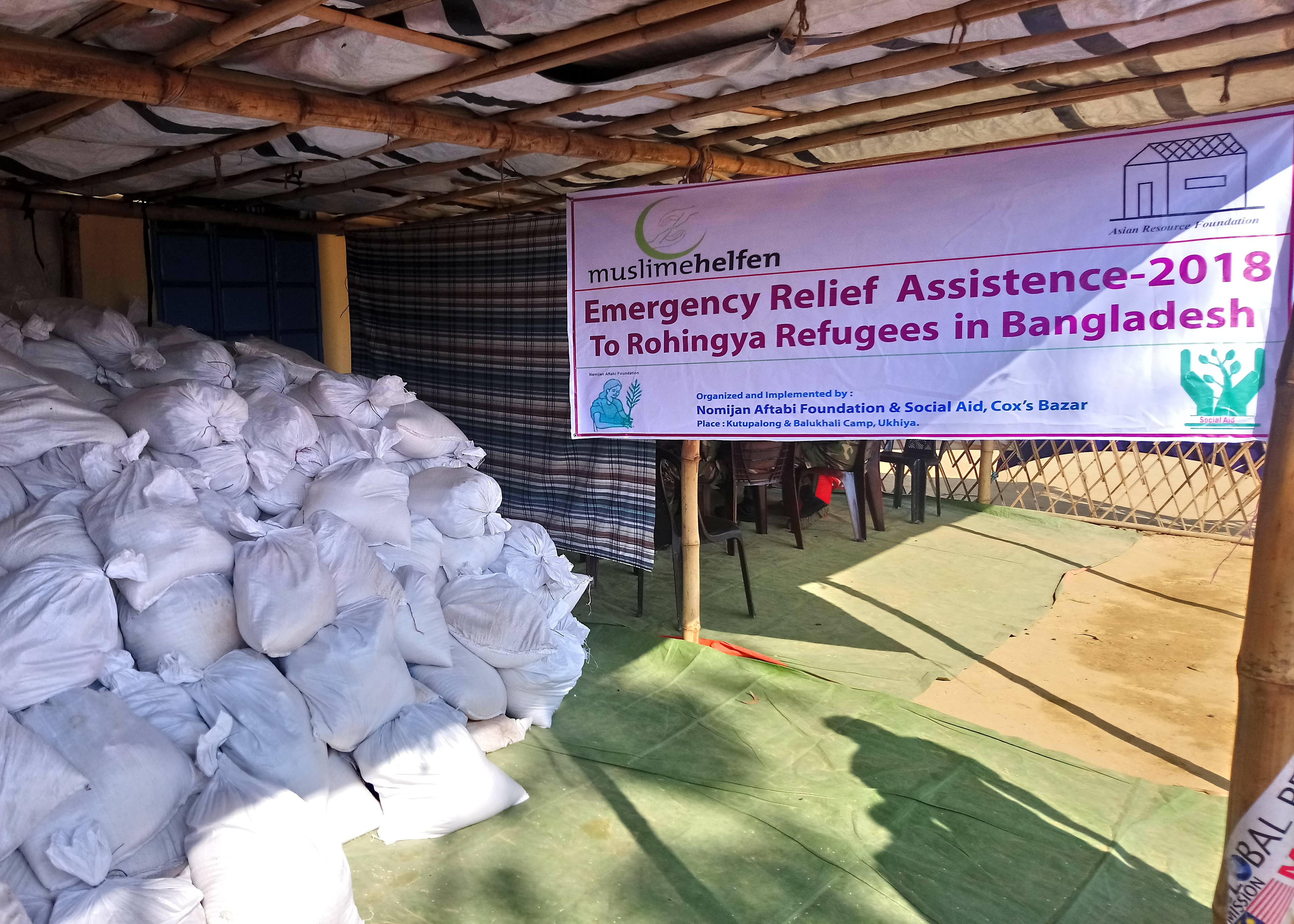 Food assistance to Rohingya refugees, Bangladesh 2018